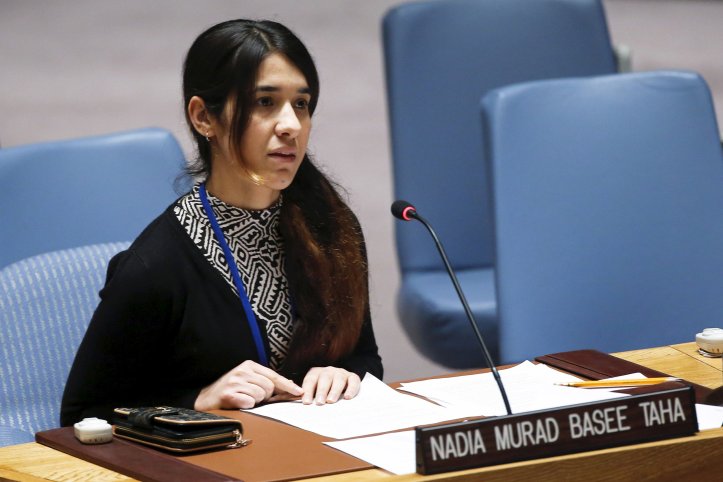 Yazidi Activist Nadia Murad Speaks Out on the 'Holocaust' of Her People in Iraq (August 2016)
In April this year, I had the honor of writing a piece on Nadia Murad for the TIME 100 list of the most influential people of the year. Nadia is a member of the ethnic Kurdish minority Yazidi people, one of thousands who was brutally enslaved by ISIS in Iraq, who now bravely travels the world to raise awareness of the genocide.
After writing about her, I reached out to meet Nadia and find ways our movements V-Day and One Billion Rising could be in solidarity with hers, to highlight the efforts of Yazidi women and men to end genocide and sexual terrorism by ISIS.
Today is the two-year anniversary of the Sinjar Massacre in northern Iraq. On that date it is estimated that 10,000 Yazidis were killed or enslaved. In the recent Chilcot inquiry in Britain on the war in Iraq, intelligence reports show that ISIS "was formed during the Iraq war of 2003 as the country and its institutions were dismantled and disenfranchised Iraqis were led to sectarianism."