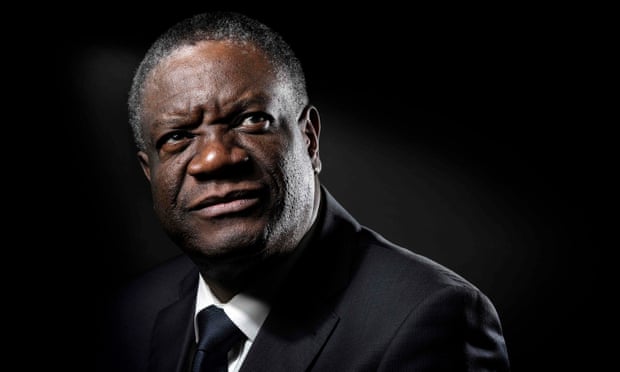 We have few heroes in this world. Denis Mukwege is one (October 2012)
Eve Ensler, the writer of The Vagina Monologues, founded the City of Joy in Congo. She writes about Congolese gynaecologist Denis Mukwege.
On Thursday night, five armed men broke into the residence of Congolese human rights activist Dr Denis Mukwege, founder of Panzi hospital in Bukavu, DRC. After holding his two daughters and their friend at gunpoint for half an hour, the armed men forced Dr Mukwege out of his vehicle as he arrived at his residence. Dr Mukwege's security guard tried to alert neighbours about the situation, but was fatally shot at close range by the armed men. The gunmen then fired more shots at Dr Mukwege, who narrowly escaped death by throwing himself to the ground. The five men fled the scene in Dr Mukwege's vehicle – their identity and whereabouts are unknown at the moment.
Who is Dr Denis Mukwege? He is the main street of hope for thousands in eastern Congo. He has stayed in a warzone for 14 years and practised medicine with bare medical resources and witnessed the unbearable enacted on the vaginas and bodies of women day after day. He has invented surgeries to meet the acts of cruelty and has helped repair 30,000 rape victims. He has opened and maintained a hospital providing ongoing care in a place with no roads, no water, no electricity, minimal internet or phone and rampant insecurity.