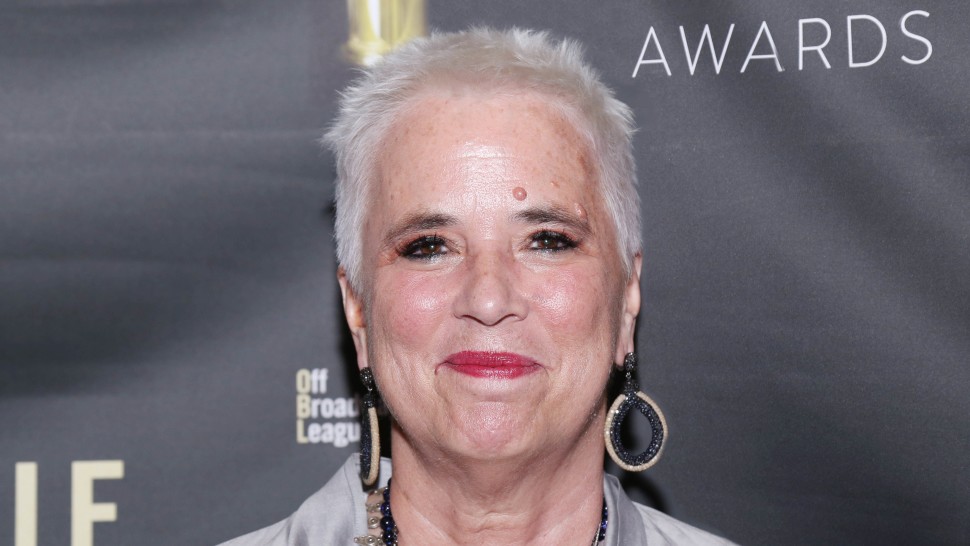 Theatre Groundbreaker Eve Ensler Shares Her Vision to Sustain the Theatre (Playbill, July 16, 2018)
The writer of The Vagina Monologues, In the Body of the World, Fruit Trilogy, and more shares her full acceptance speech for the 2018 Lucille Lortel Lifetime Achievement Award.
Eve Ensler changed theatre when she wrote The Vagina Monologues in 1995. Taking a journalistic approach to her writing, Ensler conducted over 200 interviews with women about their thoughts, emotions, and experiences surrounding sex, relationships, violence against women, and more and molded them into a collection of stories. The play has been something like a tornado—picking up followers and strength since its 1996 Off-Broadway run, its Madison Square Garden production, and now the hundreds of productions mounted every year in association with V-Day.
And that is the singular accomplishment synonymous with Ensler's name. She turned theatre into action. The V-Day organization serves the mission to end violence against women as benefit performances of The Vagina Monologues are presented across the globe with the proceeds going to the nonprofit. She created a model of activism through storytelling.