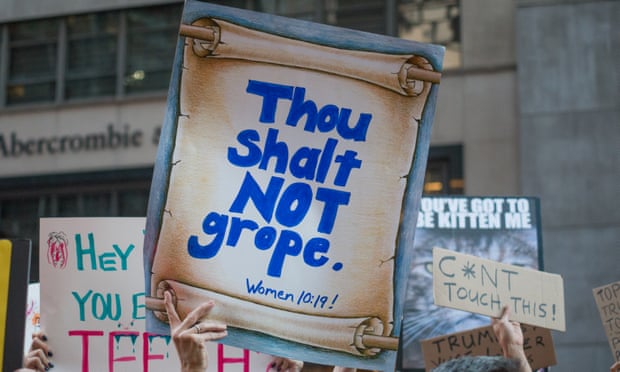 The Women's March heralds a renaissance of resistance (January 2017)
We are marching against Donald Trump, and to turn our fear and sorrow into power and imagination. Join us.
Donald Trump is giving women nightmares. Many of them have reached out to me to say they are being seized by flashbacks of trauma and rape. They blame Trump's rise to power. So do I: my own rape came flooding back to me in a dream the other night. It was stirred by the inauguration of the president I call our predator-in-chief.
It is this living nightmare that compels me to march this Saturday in Washington DC. I will never accept Donald Trump – a self-confessed sexual assaulter, a nationalist, an Islamophobe, a climate denier, and a racist – as my president. He is illegitimate, elected by less than a quarter of the population. His agenda of divisiveness, hate and misogyny is a danger to people here and everywhere.