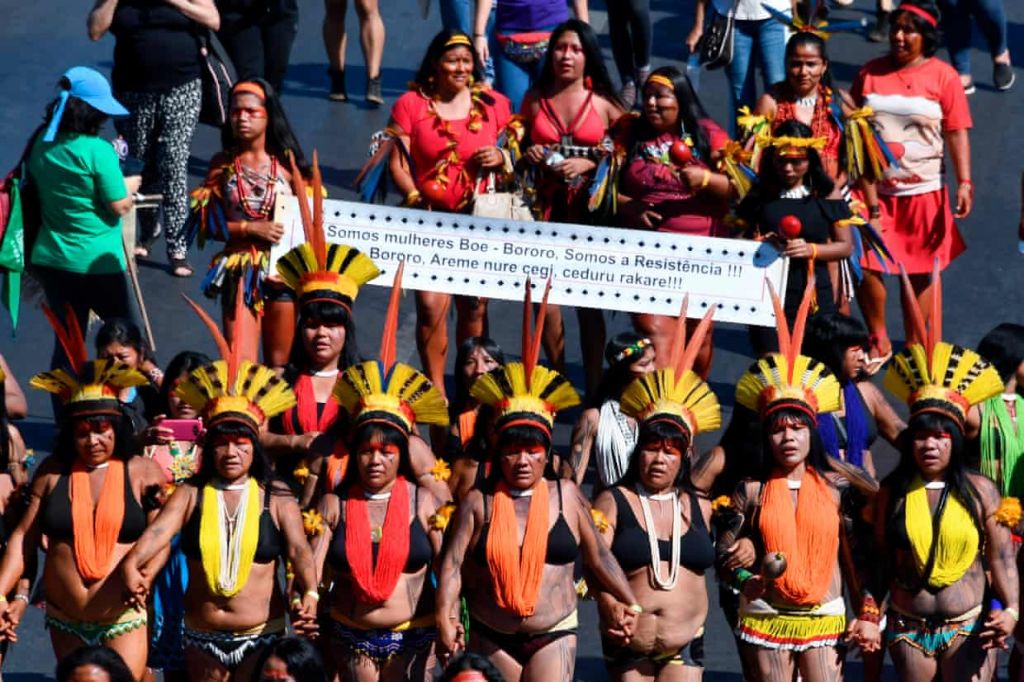 'The Amazon is the entry door of the world': why Brazil's biodiversity crisis affects us all (August 2020)
Indigenous leader Célia Xakriabá and Vagina Monologues author V discuss the destruction of Brazil's forests and why this is the century of the indigenous woman.
Célia Xakriabá is the voice of a new generation of female indigenous leaders who are leading the fight against the destruction of Brazil's forests both in the Amazon and the lesser known Cerrado, a savannah that covers a fifth of the country. V, formerly Eve Ensler, is the award-winning author of the Vagina Monologues, an activist and founder of V-Day, a global movement to end violence against all women and girls and the Earth. The two recently held a conversation in which V asked Xakriabá about what is happening to Brazil's biodiversity and indigenous peoples, and why women are the key to change.