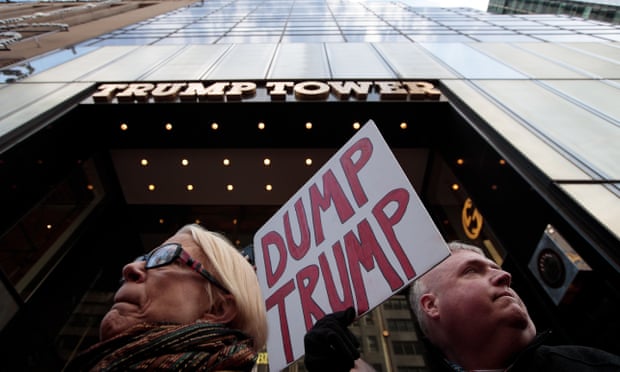 Rise, sisters, rise. Defeat Donald Trump (November 2016)
Hillary Clinton is not perfect, and we must push her. But if Trump is elected, permission is given to degrade, deny, diminish and destroy us and our rights.
All week I have received emails, texts and calls from my sisters around the world. They were as diverse as you get – sisters in Congo fighting an epidemic of rape and brutality, and sisters in Iceland striking across the country protesting pay inequity. Sisters in Kenya fighting against genital cutting, and sisters in Iraq building safe houses as fast as women are being taken and enslaved. Again and again there was one panicked question: is it possible that Donald Trump could become president of the United States?
They are all trying to make sense of how a man like this could be on the brink of becoming the most powerful person in the world. A man who has openly admitted and bragged that he can grab women without consent by their genitalia. A man who has now been accused by numerous women of harassment or assault. A man who is fending off a lawsuit from a woman who claimed she was raped by him as a 13-year-old. A man who has an ex-wife who claimed in a divorce deposition that he raped her. A man who appears to project his own sexual predation on fictional Mexican rapists and innocent African American youth.