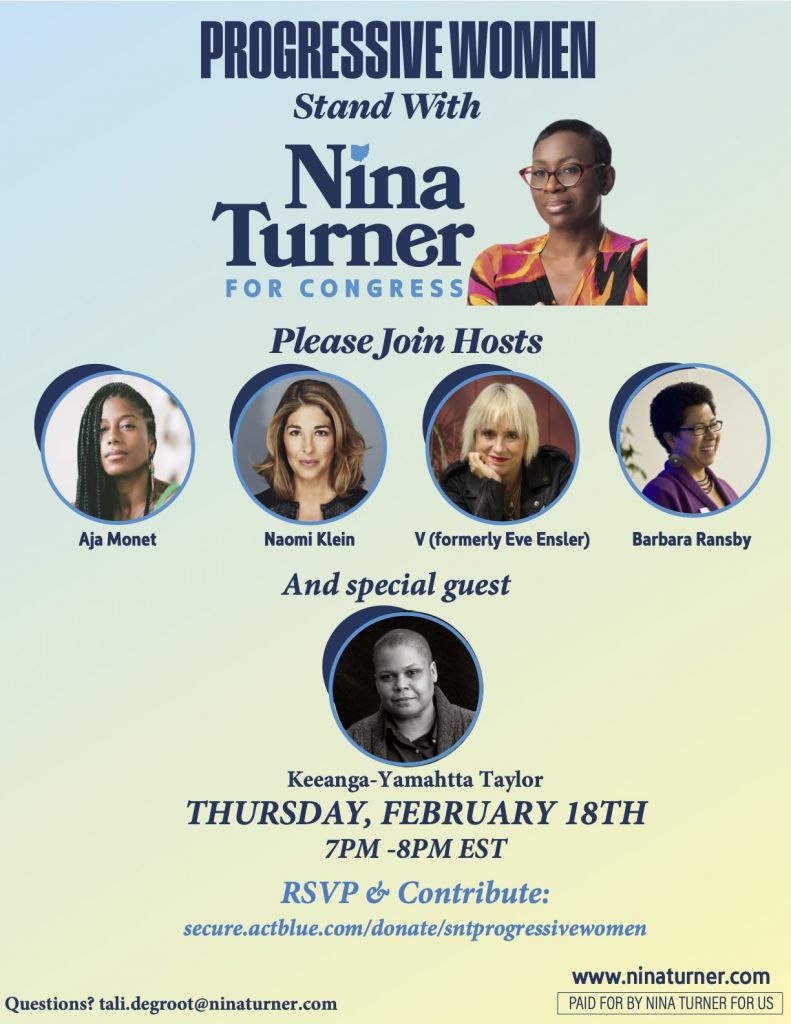 Progressive Women Standing with Senator Nina Turner
Join V (Formerly Eve Ensler), Naomi Klein, Aja Monet, and Barbara Ransby for a virtual event on Thursday, February 18th at 7:00 pm ET to help send Senator Nina Turner to Congress.
About Senator Nina Turner: Nina is running to bring bold, progressive leadership to Congress on behalf of the working people of Ohio's 11th Congressional District. She's a fierce advocate for Medicare for All, a Green New Deal, a $15 minimum wage and so much more.
We need Senator Turner representing us in Congress, and she needs our support to win. We hope you will join us in donating today and we look forward to seeing you on the 18th!