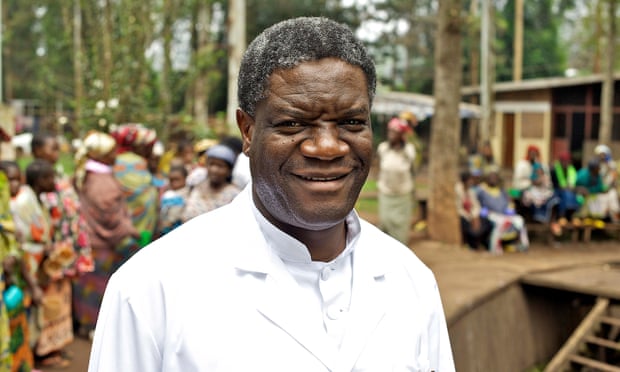 My friend Denis Mukwege is a beacon for all men to follow (October 2018)
With violence against women resurgent and the US president fuelling misogyny, this man is an inspiration. He deserves his Nobel prize.
Today's announcement of the
Nobel 
peace 
prize for 
Denis Mukwege
, with co-winner 
Nadia Murad
, is a deeply deserved recognition for an extraordinary man who has risked everything to heal, cherish and honour women. It is a call to men across the planet to do the same. There are many reasons why the world needs to know the story of my friend Mukwege, who founded the 
Panzi 
hospital
 and co-founded the
 City of Joy
 in the Democratic Republic of Congo. But in 2018, we need to hear that story more than ever.
This week, the president of the United States mocked a survivor of sexual abuse in front of a crowd who jeered and laughed along with him. Violence against women and the rampant misogyny that fuels it is resurgent all over the world. In the midst of this violence, finally there is a light.