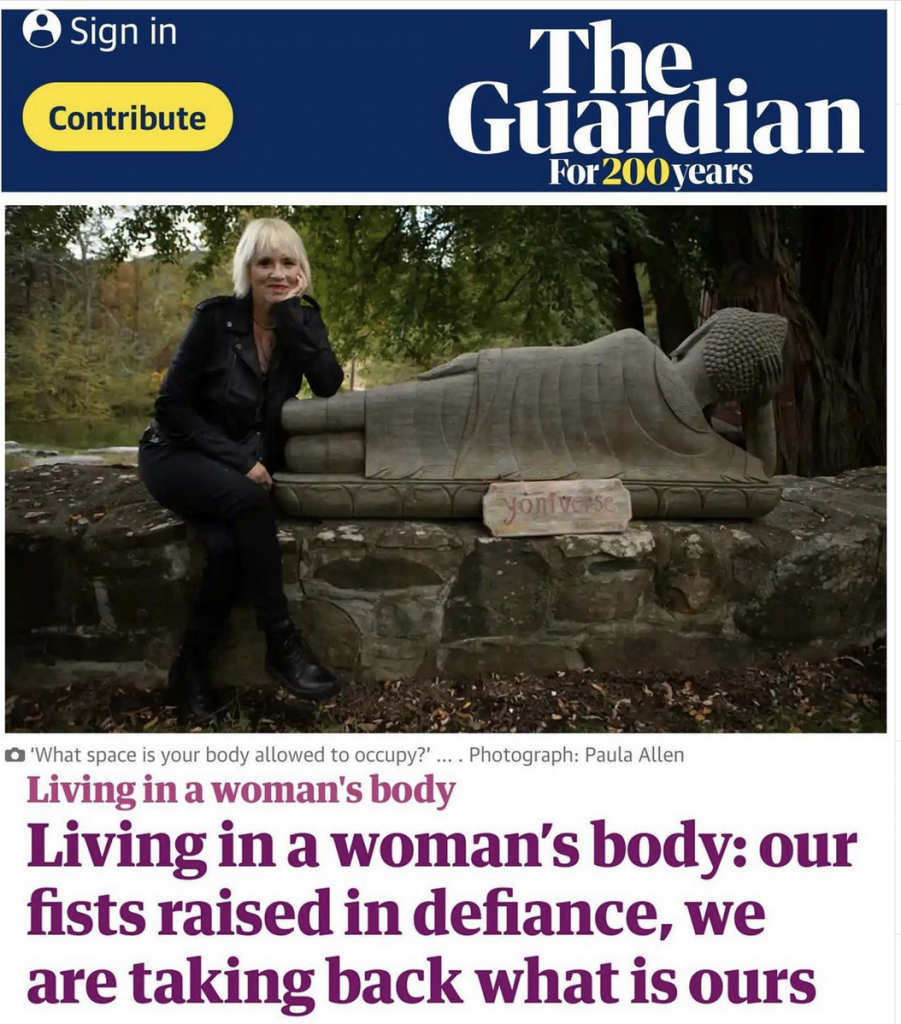 'Women's bodies are forever under threat, making themselves smaller. In the first of a new series, the writer and activist explains how women are reclaiming their power.'
A special issue on Women's Bodies and the Body of the Earth in solidarity with One Billion Rising 2022: Rise for the Bodies of All Women and the Earth. Curated by V and written alongside pieces, poems, essays, monologues by Nazia, Arifa Akbar, Joanne Cacciatore, Judith Clark, Chanel DaSilva, Juno Dawson, Jessica Fostekew, Shabnam Hashmi, Saru Jayaraman, Lebo Mashile, Agnes Pareyio, Laura Pearson, Frances Ryan, Emma Thompson, Terry Tempest Williams, and Monique Wilson.
*Pieces will be added over the next week until all are online.