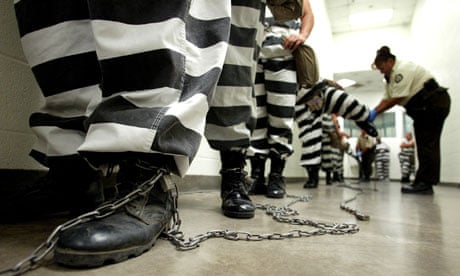 Judith Clark has changed. When will the US prison system? (January 2012)
This 1960s radical was given 75 years for driving a getaway car. It's time to accept that perpetrators can be transformed.
Judith Clark, a 1960s radical and the getaway driver of the 1981 robbery of a Brinks truck in Nanuet, New York, was the subject of a controversial article this Sunday, looking at her transformation in prison, and sparking a debate about rehabilitation.
At the time of the robbery, which left two police officers and a security guard dead, Judy was a member of an ultra-left group. Although she was neither a shooter nor armed – she was seated alone in one of several getaway cars – she received a sentence of 75 years to life. The sentence was so long because she refused to defend herself and made a spectacle of the courtroom.
I met Judy in 1996 at Bedford Hills correctional facility in upstate New York when, for five years, she participated in a writing group I ran. The group was mainly for long-term inmates who had committed violent crimes; the purpose was to give them a place, and a creative process, where they could come to terms with their actions, and take responsibility for their crimes, through writing – confessions, dreams, rants, memories.