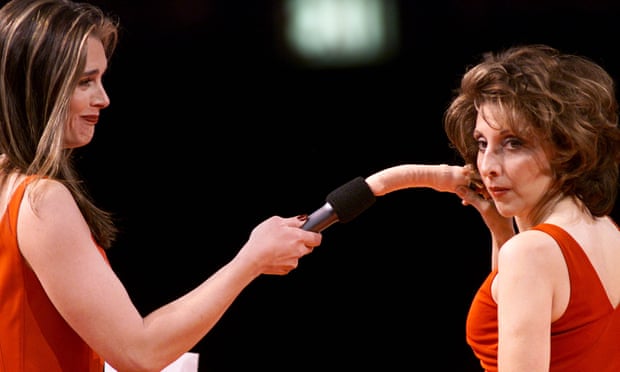 Even with a misogynist predator-in-chief, we will not be silenced (August 2017)
20 years after The Vagina Monologues, I'd like to say that feminists have won. But patriarchy is a virus and we are in the midst of a massive outbreak.
The first time I ever performed The Vagina Monologues, I was sure somebody would shoot me. It might be hard to believe, but at that time, 20 years ago, no one said the word vagina. Not in schools. Not on TV. Not even at the gynaecologist. When mothers bathed their daughters, they referred to their vaginas as "pookis" or "poochis" or "down there". So when I stood on stage in a tiny theatre in downtown Manhattan to deliver the monologues I had written about vaginas – after interviewing over 200 women – it felt as if I were pushing through an invisible barrier, and breaching a very deep taboo.
But I did not get shot. At the end of each performance of The Vagina Monologues there were long lines of women who wanted to talk to me. At first, I thought they wanted to share stories of desire and sexual satisfaction – the focus of a big part of the play. But they were lining up to anxiously tell me how and when they had been raped, or assaulted, or beaten, or molested. I was shocked to see that once the taboo was breached, it released a torrent of memories, anger and sorrow.