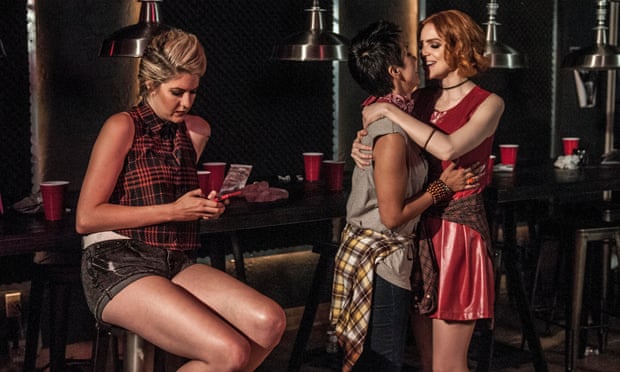 Eve Ensler: trans people have been caricatures for too long (August 2015)
Transparent, Orange Is the New Black and Sense8 have brought transgender characters to wider TV audiences. But where are all the trans love stories? The author of The Vagina Monologues unveils the sexy new web series Her Story.
Eleven years ago, I went up into the California mountains with a group of women who were producing and acting in the first all-transgender production of my play The Vagina Monologues. Many of the women were coming out as trans. Many had suffered terrible violence and trauma.
During those days in the mountains, I learned about the prejudices and stigma that force transgender people into stealth existences. I learned of painful childhoods, where those determined as male or female struggle against bullying and mind control to feel right in their bodies. I learned how the assignment of sex is random, and can be catastrophic. I learned how patriarchy attempts to annihilate anyone assigned a male identity who knows they are female and attempts to make the transition. I learned about the gruelling processes – physical, emotional and spiritual – trans people go through to match their bodies with their beings.