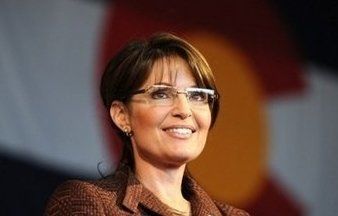 Drill, Drill, Drill (September 2008)
I am having Sarah Palin nightmares. I dreamt last night that she was a member of a club where they rode snowmobiles and wore the claws of drowned and starved polar bears around their necks. I have a particular thing for Polar Bears. Maybe it's their snowy whiteness or their bigness or the fact that they live in the arctic or that I have never seen one in person or touched one. Maybe it is the fact that they live so comfortably on ice. Whatever it is, I need the polar bears.
I don't like raging at women. I am a Feminist and have spent my life trying to build community, help empower women and stop violence against them. It is hard to write about Sarah Palin. This is why the Sarah Palin choice was all the more insidious and cynical. The people who made this choice count on the goodness and solidarity of Feminists.