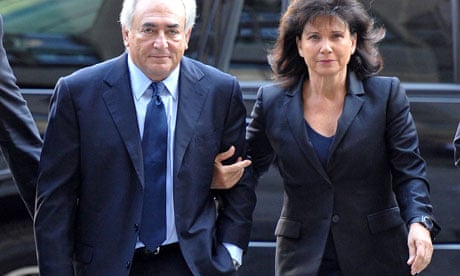 Dominique Strauss-Kahn: so much for us to learn (July 2011)
The Strauss-Kahn case is not about winning or losing, but opening a dialogue on rape, violence and gender.
The events unfolding in the case of Dominique Strauss-Kahn, the former head of the IMF accused of sexually assaulting a hotel chambermaid, are both surprising and surprisingly not surprising. The New York Times first reported claims that there were serious problems with the prosecution relating to the credibility of Strauss-Kahn's accuser, who is originally from Guinea.
On Friday allies of the one-time French presidential hopeful welcomed this speculation, expressing hope for his swift return to the political scene. But the collapse of this case is not the worst thing that could happen: that would be for us all to retreat into our corners, to retrench our polarised positions. What is important is what we learn from this global episode, and what dialogue it leads us to.