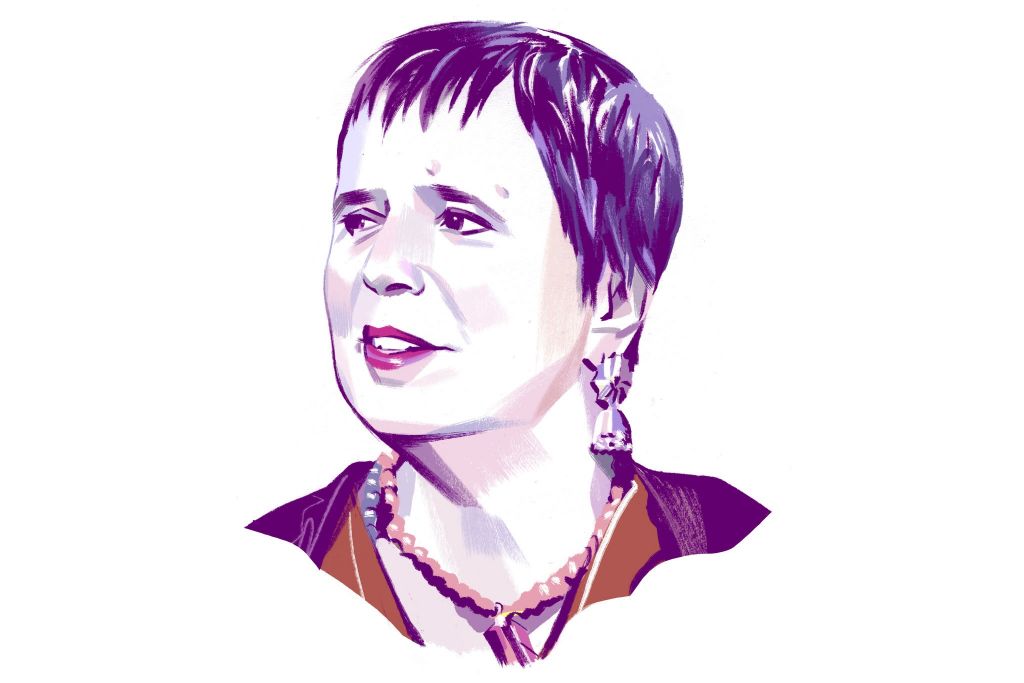 The playwright and author, most recently, of "The Apology" would invite James Baldwin, Hannah Arendt and Anaïs Nin for dinner. "Topics might include: God, death, erotica, totalitarianism."
What books are on your nightstand?
Actually this pile of books is my nightstand: "The Age of Surveillance Capitalism," by Shoshana Zuboff; "Until We Reckon," by Danielle Sered; "A Bound Woman Is a Dangerous Thing," by DaMaris B. Hill; "No Visible Bruises," by Rachel Louise Snyder; "Mrs. Dalloway," by Virginia Woolf (reading again after I recently heard Michael Cunningham talk eloquently about it); "Lost Connections," by Johann Hari; "Night Sky With Exit Wounds," by Ocean Vuong; "When I Was a Twin," by Michael Klein; "How to Change Your Mind," by Michael Pollan; "Barracoon," by Zora Neale Hurston; "Winners Take All," by Anand Giridharadas; the poems of Hafiz; "The Collected Poems of Lucille Clifton, 1965-2010."
What's the last great book you read?
"No Friend but the Mountains," by Behrouz Boochani. This is a stunning and devastating account of life on remote Manus Island, where Behrouz, a Kurdish-Iranian journalist seeking asylum, has been held illegally by the Australian government for six years. The writing is an astonishing mix of dreamlike poetry and piercingly political and psychological insight. I can't remember reading anything recently that has seized me like this or taken me into the heart of the barbaric treatment of those criminalized and brutalized in their search for safety and care.